if you are a member of the national Antique Automobile Club of America, look at this month's "center fold" in the new July/August, 2018 issue of the club magazine. The featured car is a 1957 Ford Skyliner owned by Bob Tiffin of Florence, Alabama.
In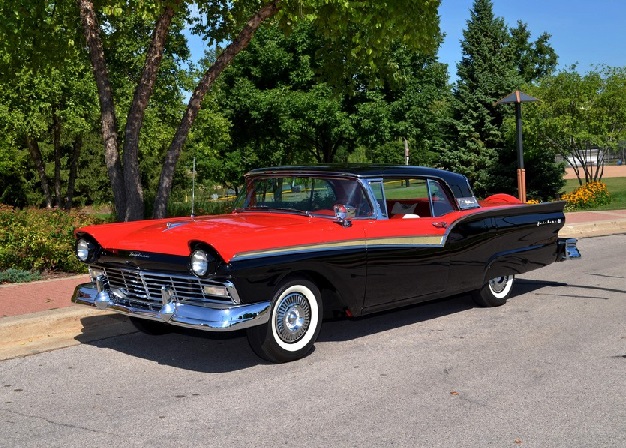 the article, written by Bob, he states that his car was once
owned by the late Charles Mullins, a local area Ford dealer and a former member of the Muscle Shoals Region club. It was displayed
for several years in his dealership's showroom, along with a 1957 Ford Thunderbird. Years later, it was owned by another Muscle Shoals Region member, the late Bill Johnson.
Bob Tiffin had this car restored in California and in August, 2017, he displayed it at the 8th Annual All Ford Show & Shine sponsored by the Shoals Area Mustang Club. I hope you were in McFarland Park that day and got a chance to see it up close.
It is a real beauty.
-Bill Davis, Secretary